Our team are proud to provide open & honest
mortgage advice

in Croydon.

Welcome to our Mortgage Advice Page. We are a Mortgage Broker in Croydon and have been providing Mortgage Advice for over 20 years now. We are here to offer you a helping hand throughout the whole mortgage process. From start to finish, we will support you and give you complete guidance so that you know what you are doing 100% of the time. We encourage you to ask questions, we want you to feel comfortable and secure at every stage of the mortgage process. Mortgages often come with difficulties, especially if you have never dealt with them before. Getting help from a professional Mortgage Advisor in Croydon could take all of the stress of your back. Get in touch and receive a free mortgage consultation today. Even if your individual situation isn't listed above, it is more than likely that we have come across something similar, if not the same before, so don't hesitate to get in touch. We would love to try and help you get by any mortgage hurdles that you are facing. It's not unusual for First Time Buyers to use a broker as they haven't had any experience with mortgages yet, however, even if you are a home mover, we think that you would still benefit from our service. Firstly, we are experts when it comes to saving you time and money, we always aim to try and get you a better deal than the one that you are currently on. We do all of the shopping around for you. Your Mortgage Advisor in Croydon will compare your details with 1000's of different mortgage products until they find one that comes with a competitive rate and is perfect for your personal and financial situation. Even if you're looking at remortgaging, we can discuss all of your options with you, this could include capital raising for home improvements or for paying off credit cards and loans etc. Approaching a Remortgage Advisor in Croydon could result in you securing a much better mortgage deal; we know where to look and what lenders will be most suited to your remortgage application.

Book Online
Speak to a
mortgage advisor

in Croydon today.

A Mortgage Advisor in Croydon that works for you. We have Mortgage Advisors in Croydon available from 8am-10pm, 7 days a week. We work around whatever time suits you the best, there is always someone available to answer your mortgage questions. Everything is strictly confidential between us, we want you to feel 100% secure and comfortable during every step of the mortgage process. We pride ourselves on our customer service, we can guarantee that you will feel like you are in safe hands from the moment that you contact us. Our amazing service is shown in our outstanding customer reviews, feel free to check them out! Our professional team of Mortgage Advisors in Croydon are experts in every mortgage department. Being responsive, caring, open and honest is what we do best. We highly recommend that you take advantage of our free mortgage consultation; we can't wait for you to get in touch with your Mortgage Broker in Croydon.

Apply Now
Popular Mortgage FAQs in Croydon
Our Customers Love Us
5.00 Rating15 Reviews
Anonymous
Charlie helped guide me through the process and answered all my questions. Would highly recommend London money man to everyone!
7 months ago
Anonymous
Ryan at London Moneyman made moving home with my mortgage easier. Thank you, 5 stars service.
7 months ago
Laura
I was nervous buying my first home but londonmoneyman were fab! Thank you for helping me 🙏
7 months ago
Jaycee
A+ service. communication was brilliant, helped me find a mortgage. Will definitely be back!
7 months ago
Tamra
Great company. Great service. Recommend 100%
7 months ago
Otto
thank you chloe for help with my mortgage iwill be back next time.
7 months ago
Tabby
Excellent service very helpful with my mortgage 😀
7 months ago
Seb
Very useful and efficient service. Thank you london money man!
7 months ago
Josie
Dinah and the team at London money man were super helpful with a remortgage on our family home. They got us through the process quickly and found me a much better deal than we were on. Thank you again, we'll be back in touch for our next...
7 months ago
Jeb
Great service from Kayleigh & Leo! Made it easy and stress free, thank you both for finding me a suitable product. I would not have got through this without their help.
7 months ago
Derek
Helped me and my partner on our remortgage. Molly was friendly and polite on the phoen and helped us throughout the process. Would reccomend 👍
7 months ago
Marina
Leoand Kayleigh were great during my process. He made everything stressfree for me as a first time buyer. Would definitely recommend to others going through the same process as it helped a lot. Thank you..Marina
7 months ago
James
Thank you Londonmoneyman. From my free mortgage appointment to completion I was kept in the loop. Jason was great and would definitely recommend.
7 months ago
Ruby
Tom and Louise were so helpful throughout the whole process. As First Time Buyers we were almost scared to start looking for a home but the team at Londonmoneyman put us at ease and now we have a lovely new home. Thanks for everything!
7 months ago
John
Amazing service from start to finish. Charlie, Megan and the application team were very helpful throughout, to help with any queries, and kept me up to date with the process at every stage. Couldn't recommend them enough!
2 years ago
Our Simple Mortgage Process
Contact our team
Go through our book online system for your free mortgage appointment
Attend your free mortgage appointment
Our team will allocate you to a knowledgeable Mortgage Advisor in Croydon who will ask you questions about your situation to build up your financial background as well as assess your affordability. Furthermore, they will arrange your Agreement in Principle which is normally sorted within 24 hours of your free mortgage appointment.
We search 1000's of deals
Your advisor will look through our large panel of lenders to find the most appropriate mortgage for you. We will resume the mortgage application when you are happy with our recommendation.
It's time to submit your application
When your mortgage application is good to go, we will put forward your mortgage application to the lender.
Reasons to Choose us For Mortgage Advice in Croydon
Free Mortgage Appointment in Croydon
Our online booking system allows you to attend your free appointment at a time that suits you. Our mortgage advisors in London & Croydon are available 7 days a week to support you through the process. We can help with enquiries regarding mortgage advice in Croydon, equity release and insurance products, our team are here to help!
1000s of Deals
If you approach the bank for mortgage advice, you will find that they only offer products from one lender which is themselves. As well as this, it can be difficult to get an appointment with their mortgage advisors which can be frustrating if you are currently looking at properties or ready to make an offer. Approaching a professional mortgage broker in London & Croydon can be more beneficial as we can compare a range of deals. Here at Londonmoneyman, we have access to a large panel of mortgage lenders on panel with some offering specialist mortgage products. Our team have extensive experience and rich knowledge about these products and providing tailored mortgage advice to customers.
Our Service
Here at Londonmoneyman, we have been working hard in the world of mortgages for well over two decades and counting. Our open & honest team of mortgage advisors in London & Croydon have encountered a wide variety of mortgage situations over the years, using that experience to help customers both new and returning. We want the absolute best for all of our customers, in all situations. Let us help you find the best mortgage product for you!
7 Days a Week
Our fast & friendly mortgage advice team in London & Croydon are here to answer all of your questions and help you achieve all your goals, 7 days a week. We are at work every day, from early until late at night, to ensure that you have a reliable, flexible mortgage advice service. Using our online booking feature, you'll be able to speak with a member of our mortgage advice team at a time that best suits you, subject to availability.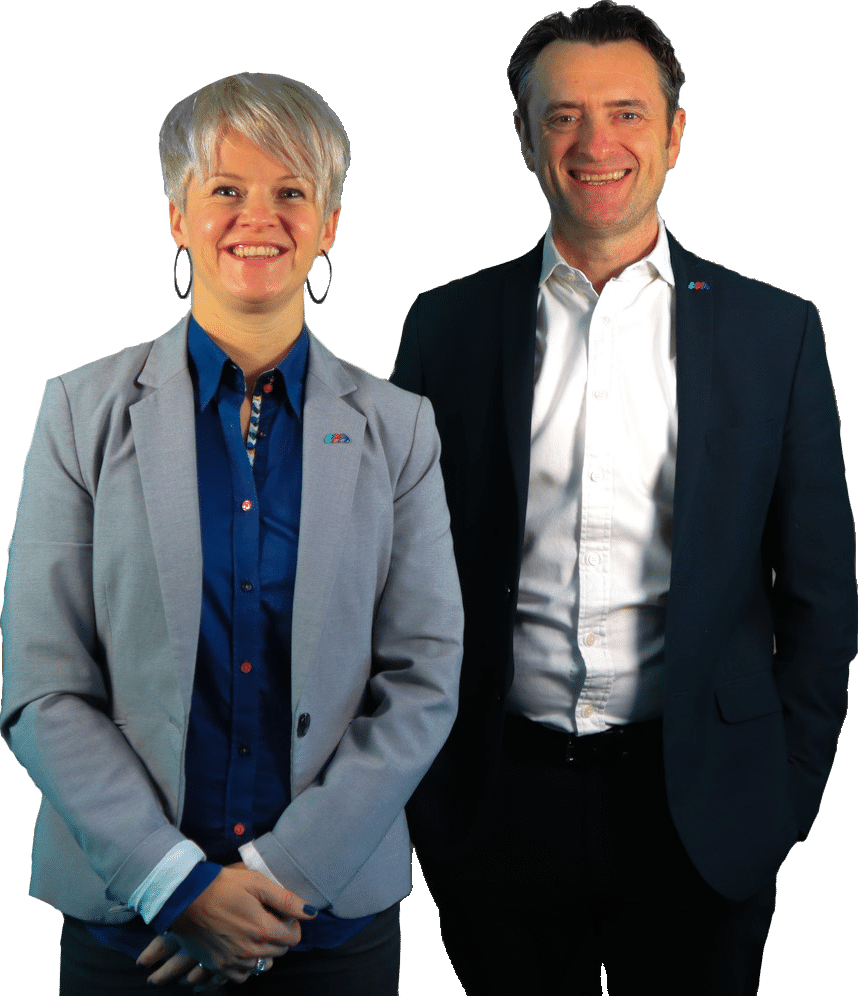 Common Mortgage Questions in Croydon
How much can you borrow for a mortgage in Croydon?
The amount of you can borrow can come down to a range of factors. The most important one is your credit score. In the case that you have a good credit score, you usually are required to provide a minimum of a 5% deposit. but if you have a bad credit score, it's likely to will have to put down a deposit of 10%-15%.
Obviously, your deposit amount will also vary depending on the property you are interested in purchasing.
What do I do if I am ready to make an offer on a property in Croydon?
For those who are ready to make an offer on a property, have your mortgage agreement in principle to hand and are now needing a suitable mortgage product, we are happy to help!
Our team understand that the home-buying process can be difficult on it's own let alone finding a mortgage to go with it. Here at Londonmoneyman, our goal is to provide you with a service that is stress-free and supportive throughout.
I have been declined by my bank, can you help?
In the circumstance where you have been declined by your bank and are in need of an expert Mortgage Broker in Croydon to help you, our team are here to help! We strongly recommend that you avoid applying to a lot of different banks as this can have a detrimental effect on your credit score especially if you have been declined.
We Search 1000s of Mortgages in Croydon