Providing
Expert

Mortgage Advice in Camden

Are you searching for expert mortgage advice in Camden? Our team of experienced mortgage brokers provide exceptional customer service and support throughout the mortgage process. We are here to help you secure your dream home, while also saving you time and money.

Our priority is to make your mortgage journey as stress-free as possible, so you can focus on the exciting parts of buying a new home. Contact us today to book an appointment and get started on your mortgage journey!

Book Online
All of our customer receive a
free mortgage appointment!
All our customers are given a complimentary mortgage appointment! As a mortgage broker in Camden, we boast a wide selection of lenders. Our range of mortgage products is greater than those provided by banks or building societies, giving you more options and increasing your chances of finding the perfect mortgage product for your individual needs.

We take pride in our ability to answer your queries promptly. We understand the importance of giving you all the facts to make an informed decision, and we are devoted to doing just that. Our team is contactable seven days a week and can be reached through various channels such as online and telephone.

Our primary aim is to provide a stress-free and straightforward service to all our customers, regardless of their knowledge of the mortgage market. We know that taking out a new financial commitment can be daunting, so we do our utmost to make the process as smooth and stress-free as possible. Our commitment to delivering outstanding customer service is reflected in the positive reviews we get from satisfied customers.
Our Reviews
Popular Mortgage Scenarios in Camden
Our Customers Love Us
5.00 Rating15 Reviews
Anonymous
Charlie helped guide me through the process and answered all my questions. Would highly recommend London money man to everyone!
7 months ago
Anonymous
Ryan at London Moneyman made moving home with my mortgage easier. Thank you, 5 stars service.
7 months ago
Laura
I was nervous buying my first home but londonmoneyman were fab! Thank you for helping me 🙏
7 months ago
Jaycee
A+ service. communication was brilliant, helped me find a mortgage. Will definitely be back!
7 months ago
Tamra
Great company. Great service. Recommend 100%
7 months ago
Otto
thank you chloe for help with my mortgage iwill be back next time.
7 months ago
Tabby
Excellent service very helpful with my mortgage 😀
7 months ago
Seb
Very useful and efficient service. Thank you london money man!
7 months ago
Josie
Dinah and the team at London money man were super helpful with a remortgage on our family home. They got us through the process quickly and found me a much better deal than we were on. Thank you again, we'll be back in touch for our next...
7 months ago
Jeb
Great service from Kayleigh & Leo! Made it easy and stress free, thank you both for finding me a suitable product. I would not have got through this without their help.
7 months ago
Derek
Helped me and my partner on our remortgage. Molly was friendly and polite on the phoen and helped us throughout the process. Would reccomend 👍
7 months ago
Marina
Leoand Kayleigh were great during my process. He made everything stressfree for me as a first time buyer. Would definitely recommend to others going through the same process as it helped a lot. Thank you..Marina
7 months ago
James
Thank you Londonmoneyman. From my free mortgage appointment to completion I was kept in the loop. Jason was great and would definitely recommend.
7 months ago
Ruby
Tom and Louise were so helpful throughout the whole process. As First Time Buyers we were almost scared to start looking for a home but the team at Londonmoneyman put us at ease and now we have a lovely new home. Thanks for everything!
7 months ago
John
Amazing service from start to finish. Charlie, Megan and the application team were very helpful throughout, to help with any queries, and kept me up to date with the process at every stage. Couldn't recommend them enough!
2 years ago
Our Simple 4-Step Process
Free Mortgage Appointment
Our online booking system allows you the freedom to select a time and day that fits in with your hectic lifestyle, making it simpler to receive mortgage advice in Camden. Our advisors are available to help you at your selected time, offering tailored mortgage advice and addressing any queries you may have.

Our booking process is straightforward and easy to use, guaranteeing that you can secure a time that is convenient for you.
We Search 1000's of Deals
Once you've had your consultation with one of our knowledgeable advisors in Camden, we'll start looking for the ideal mortgage for your circumstances.

Once we've found the right mortgage package, we'll present our recommendation to you for your consideration.
Submitting Your Mortgage Application
Once you've taken up an offer, our mortgage advisor in Camden will be in charge of submitting your full mortgage application and sending all the required documents to the lender.

Your personal case manager will be there to keep you abreast of the progress of your application and you'll be given regular updates until you get your official mortgage offer and are ready to go ahead with the purchase or remortgage.

As a mortgage broker in Camden strive to make the process as straightforward and trouble-free as possible, so you can concentrate on getting ready for your move.
Protecting Your and Your Mortgage
We make it our mission to offer our clients more than just the best mortgage deal. We go the extra mile and provide comprehensive support, including recommending insurance products that are tailored to your individual needs.

Our team of mortgage advisors are experienced in recommending a range of insurance policies, such as life insurance, critical illness cover, income protection, and home insurance.

We'll take the time to understand your financial circumstances before making any recommendations, so you can be sure you have the right level of cover.
Reasons to choose Londonmoneyman
Free Mortgage Appointment in Camden
We provide a free mortgage consultation which allows you to speak with one of our well-informed advisors about your specific financial circumstances and mortgage wishes. Our advisors, who have considerable expertise in mortgage advice, equity release and insurance products, can help you and answer any queries or worries you may have.
Our Team Search 1000s of Products
Getting in touch with a professional mortgage broker Camden can be of great advantage as we can compare a variety of deals. We have access to a broad panel of mortgage lenders, some of which provide specialist mortgage products. Furthermore, our team have considerable experience and deep understanding of these products and are able to give bespoke mortgage advice to customers.
Our Service
For more than two decades, we have been dedicated to the world of mortgages. Our team of mortgage advisors in Camden are open and honest, having dealt with a wide range of mortgage cases in their time. This experience allows us to assist both new and returning customers.
Open 7 Days a Week
Our speedy and affable mortgage advice team Camden are here to answer any queries you may have and help you accomplish all your aspirations, seven days a week. We are hard at work every day, from the start of the day until late in the evening, to make sure that you have a dependable, adaptable mortgage advice service.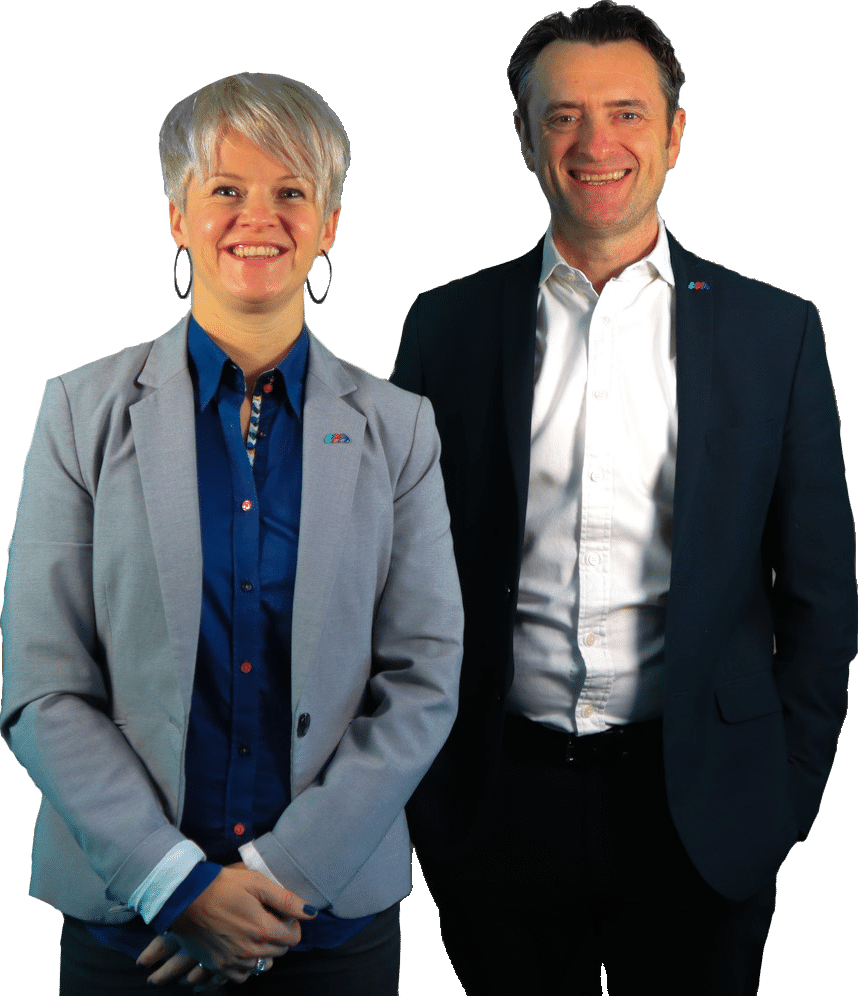 Common Mortgage Questions in Camden
How much can you borrow for a mortgage in Camden?
The amount of money you can borrow for a mortgage is impacted by a few elements, with your credit rating being a major one. A favourable credit rating may allow you to secure a mortgage with only a 5% down payment, whereas a poor credit rating might necessitate a larger deposit of 10% to 15%. Nevertheless, the necessary deposit could also be dependent on the property you are planning to buy.
What do I do if I am ready to make an offer on a property in Camden?
If you are looking to purchase a property and need help finding the right mortgage, our team in Camden are here to help. With two decades of experience in the industry, we have the skills and know-how to guide you through the process. Don't let the search for the perfect mortgage product be a daunting task; our experts are here to make it easy.
I have been declined by my bank, can you help?
Should you have been refused a mortgage, we can offer our expert help. Being turned down by several banks can affect your credit rating, so it is wise to get the assistance of a mortgage broker in Camden.

Our experienced team at Londonmoneyman can look into the reason for the rejection and provide guidance in dealing with any issues, such as bad credit, mistakes in the application, or worries about affordability.
I'm self employed in Camden can I get a mortgage?
Yes, self-employed individuals can get a mortgage in Camden. Nevertheless, the process of obtaining a mortgage as a self-employed person can be different than for those who are employed, as it necessitates additional paperwork and evidence of income.

To be eligible for a mortgage, self-employed applicants usually need to present proof of their income, which may comprise tax returns, business accounts, bank statements, and SA302 forms. Lenders will also take into account the applicant's credit score, deposit, and other factors such as the property's value and the applicant's age.

It is recommended that self-employed people seeking a mortgage seek advice from a mortgage broker in Camden, who can provide guidance and help them identify appropriate mortgage products based on their circumstances.
We Search 1000s of Mortgages in Camden