Providing
Expert

Mortgage Advice in Aldershot

Looking for mortgage advice in London or Aldershot? Look no further! Our team of experienced mortgage brokers in London and Aldershot are here to assist you every step of the way. We take pride in providing excellent customer service and support to help you navigate the complex mortgage process with ease. Our goal is to help you find the best mortgage product that not only saves you time, but also money. Let us help you secure your dream home today!
We recognise that getting a mortgage can be a daunting experience, whether you're a first time homebuyer or a seasoned pro. It's natural to feel a range of emotions, such as nervousness or excitement. Our firm has assisted numerous clients who have faced similar challenges, and our priority is to offer a service that minimises stress and helps you overcome any hurdles that come your way. Our team is dedicated to providing you with the necessary guidance and support to make your mortgage journey as seamless and stress-free as possible.

Book Online
All of our customer receive a
free mortgage appointment!
As a mortgage broker in London and Aldershot, we have a diverse panel of lenders. Our range of mortgage products surpasses those offered by banks or building societies, enabling us to provide you with more choices and increase your likelihood of discovering the ideal mortgage product for your unique requirements.
We take pride in our ability to respond promptly to your inquiries. We understand the importance of providing you with the necessary information to make informed decisions, and we are dedicated to doing so. Our team is available seven days a week and can be reached through various channels such as online and phone communication.
Our fundamental aim is to offer a hassle-free and straightforward service to all our clients, regardless of their familiarity with the mortgage market. We recognize that making a new financial commitment can be a daunting prospect, and thus we make an extra effort to ensure the process is as seamless and stress-free as possible. Our unwavering commitment to exceptional customer service is evident in the positive reviews we receive from contented customers.
Our Reviews
Popular Mortgage Scenarios in Aldershot
Our Customers Love Us
5.00 Rating15 Reviews
Anonymous
Charlie helped guide me through the process and answered all my questions. Would highly recommend London money man to everyone!
7 months ago
Anonymous
Ryan at London Moneyman made moving home with my mortgage easier. Thank you, 5 stars service.
7 months ago
Laura
I was nervous buying my first home but londonmoneyman were fab! Thank you for helping me 🙏
7 months ago
Jaycee
A+ service. communication was brilliant, helped me find a mortgage. Will definitely be back!
7 months ago
Tamra
Great company. Great service. Recommend 100%
7 months ago
Otto
thank you chloe for help with my mortgage iwill be back next time.
7 months ago
Tabby
Excellent service very helpful with my mortgage 😀
7 months ago
Seb
Very useful and efficient service. Thank you london money man!
7 months ago
Josie
Dinah and the team at London money man were super helpful with a remortgage on our family home. They got us through the process quickly and found me a much better deal than we were on. Thank you again, we'll be back in touch for our next...
7 months ago
Jeb
Great service from Kayleigh & Leo! Made it easy and stress free, thank you both for finding me a suitable product. I would not have got through this without their help.
7 months ago
Derek
Helped me and my partner on our remortgage. Molly was friendly and polite on the phoen and helped us throughout the process. Would reccomend 👍
7 months ago
Marina
Leoand Kayleigh were great during my process. He made everything stressfree for me as a first time buyer. Would definitely recommend to others going through the same process as it helped a lot. Thank you..Marina
7 months ago
James
Thank you Londonmoneyman. From my free mortgage appointment to completion I was kept in the loop. Jason was great and would definitely recommend.
7 months ago
Ruby
Tom and Louise were so helpful throughout the whole process. As First Time Buyers we were almost scared to start looking for a home but the team at Londonmoneyman put us at ease and now we have a lovely new home. Thanks for everything!
7 months ago
John
Amazing service from start to finish. Charlie, Megan and the application team were very helpful throughout, to help with any queries, and kept me up to date with the process at every stage. Couldn't recommend them enough!
2 years ago
Our Simple 4-Step Process
Free Mortgage Appointment
With our online booking system, you have the flexibility to choose a time and day that suits your schedule, making it easier to fit mortgage advice into your busy life.
Our expert mortgage advisors in London and Aldershot are available to assist you at your chosen time, providing you with personalised mortgage advice and answering any questions you may have.
Our online booking process is straightforward and user-friendly, ensuring that you can easily secure a time slot that works for you.
We Search 1000's of Deals
Once you have completed your appointment with one of our expert advisors in London and Aldershot, we begin the process of finding the best mortgage deal for your specific situation.
Once we have identified the most suitable mortgage deal, we present our recommendation to you for your review.
We will explain the details of the mortgage deal and provide you with a clear breakdown of the costs and fees associated with it.
If you have any questions or concerns, our team will be happy to discuss them with you and address any issues that arise.
Submitting Your Mortgage Application
After you have accepted an offer, our mortgage advisor in London will take the lead on submitting your full mortgage application and passing along all necessary documents to the lender.
Throughout the application process, your personal case manager will be there to keep you informed and up to date on the progress of your application.
You'll receive regular updates until you receive your official mortgage offer, and are ready to complete the purchase or remortgage.
Our mortgage advisors in London and Aldershot aim to make the process as smooth and hassle-free as possible, ensuring that you can focus on preparing for your move.
Protecting Your and Your Mortgage
At our mortgage brokerage in London and Aldershot, we believe in providing comprehensive support to our clients beyond securing the best mortgage deal.
Our commitment to going the extra mile means that we also recommend relevant insurance products to ensure that you and your loved ones are financially protected in the event of unforeseen circumstances.
Our team of mortgage advisors in London and Aldershot are experienced in recommending various insurance products, including life insurance, critical illness cover, income protection, and home insurance.
We take the time to understand your needs and financial circumstances before making any recommendations, ensuring that you have the right level of cover to meet your needs.
Reasons to choose Londonmoneyman
Free Mortgage Appointment in Aldershot
We offer a complimentary mortgage appointment that enables you to have a conversation with one of our knowledgeable advisors about your unique financial situation and mortgage aspirations. Our advisors, who have extensive experience in mortgage advice, equity release, and insurance products, are available to assist you and address any questions or concerns you may have.
Our Team Search 1000s of Products
Approaching a professional mortgage broker in London and Aldershot can be more beneficial as we can compare a range of deals. We have access to a large panel of mortgage lenders on panel with some offering specialist mortgage products. Aditionally, our team have extensive experience and rich knowledge about these products and providing tailored mortgage advice to customers.
Our Service
We have been working hard in the world of mortgages for well over two decades and counting. Our open & honest team of mortgage advisors in London and Aldershot have encountered a wide variety of mortgage situations over the years, using that experience to help customers both new and returning.
Open 7 Days a Week
Our fast & friendly mortgage advice team in London and Aldershot are here to answer all of your questions and help you achieve all your goals, 7 days a week. We are at work every day, from early until late at night, to ensure that you have a reliable, flexible mortgage advice service.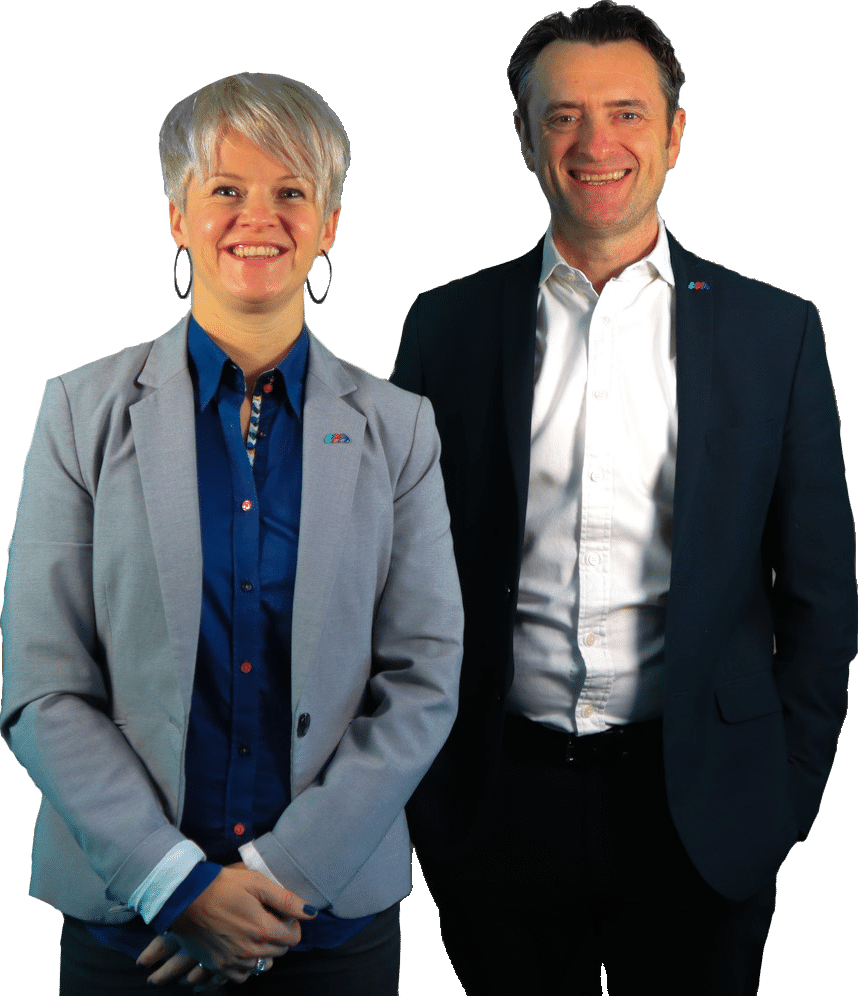 Common Mortgage Questions in Aldershot
How much can you borrow for a mortgage in Aldershot?
The amount of money you can borrow for a mortgage is influenced by several factors, among which your credit score plays a critical role. A good credit score may enable you to secure a mortgage with just a 5% down payment, while a low credit score may require a larger deposit of 10% to 15%. However, the required deposit may also vary based on the property you intend to buy.
What do I do if I am ready to make an offer on a property in Aldershot?
If you are at the stage where you are prepared to make an offer on a property and require assistance in finding a suitable mortgage product, we are here to offer our support!
The process of locating the ideal mortgage product can be overwhelming, but our team in London and Aldershot are well-equipped to alleviate this burden by providing expert guidance. With more than 20 years of experience in the field, we possess the knowledge and expertise to assist you through the process.
I have been declined by my bank, can you help?
In the event that you have been declined for a mortgage by your bank, we are here to offer our assistance. Receiving multiple rejections from different banks can potentially damage your credit score, so it's advisable to seek the support of a mortgage broker in London and Aldershot.
Our skilled team at Londonmoneyman can investigate the cause of the refusal and guide you in resolving any problems you may have, including issues such as bad credit, errors in the application, or concerns around affordability.
I'm self employed in Aldershot can I get a mortgage?
Yes, self-employed individuals can obtain a mortgage in London and Aldershot. However, the process of getting a mortgage as a self-employed applicant can be different than for those who are employed, as it requires additional documentation and proof of income.
To be eligible for a mortgage, self-employed applicants typically need to provide evidence of their income, which may include tax returns, business accounts, bank statements, and SA302 forms. Lenders will also consider the applicant's credit score, deposit, and other factors such as the property's value and the applicant's age.
It is recommended that self-employed individuals seeking a mortgage seek guidance from a mortgage broker in London and Aldershot, who can provide advice and help them identify suitable mortgage products based on their circumstances.
We Search 1000s of Mortgages in Aldershot